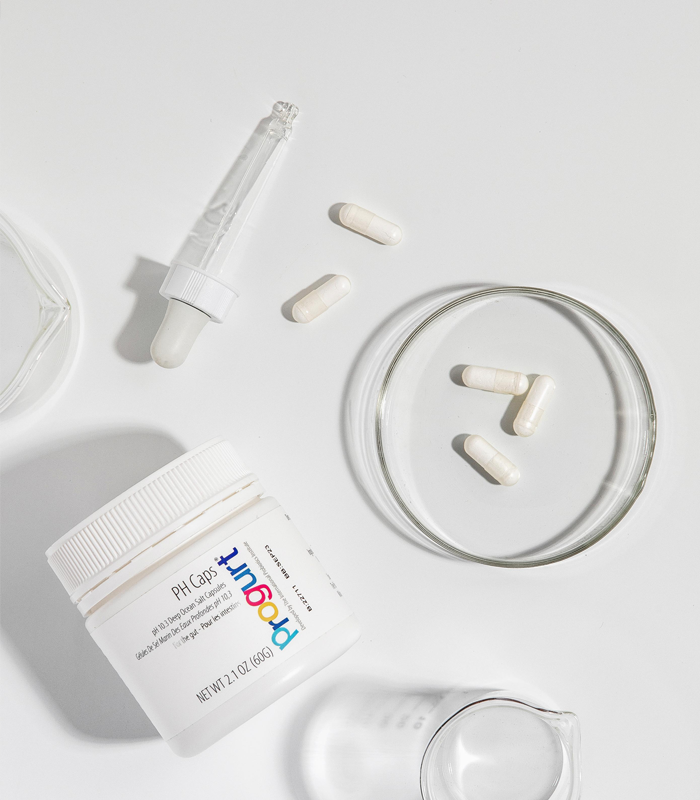 Assurance of Quality and Safety
Every solution is 3rd party tested for bio-identity, purity, potency, microbiological content, allergens and pesticides.
Allergen + Contaminant Testing

Our products are tested and verified free of all 14 classes of allergens according to EFSA, and Progurt abides by and adheres to the stringent requirements established by Good Manufacturing Practices.
We formulate using only the highest concentrations of clinically proven ingredients, evidence-based prebiotics, probiotics, minerals and the purest and most potent raw materials.
We adhere to all regulations set by the US Food and Drug Administration; we also comply to global quality standards outlined by Japan's Foods for Specified Health Uses (FOSHU) and the European Food Safety Authority (EFSA).

Our manufacturing facilities are in compliance with the requirements of JHNFA Good Manufacturing Practices (GMP) program for dietary supplements, also recognized as CGMP or Current Good Manufacturing Practices, which is established in accordance with a guideline issued by the Ministry of Health, Labour and Welfare.
With numerous quality assurance and quality control (QA/QC) checkpoints, we monitor purity under all Japanese and European protocols (including cGMP + HACCP) throughout the production cycle with no skip-lot testing. Our fermentation culture media do not contain any animal tissue or biological material.