Overview
About

GutSmart Perform provides you with enough probiotic to see you perform at your peak. Supplement all the beneficial Human Probiotic Isolates you need, though probiotic yogurt at home, or Probiotic Sachets when you're on the run. This super-strength kit offers exceptional restoration with beneficial colonisation; ideal for those that are exerting high amounts of energy, creatively or competitively. A unique blend of Human Probiotic Isolates effectively re-balance/restore without disturbing the tummy's natural bacterial balance.

Build my Regimen

Your tummy's best friend when performing, whether creatively or competitively.
Usage Details

Probiotic Yogurt: 200ml bowl or more of Probiotic Yogurt first thing in the morning on an empty stomach.
Prebiotic: Minimum of 1 x teaspoon of Prebiotic to Probiotic Yogurt before serving. Or a minimum of 1 x teaspoon of Prebiotic to any natural food or beverage you wish to sweeten. 
Chloride: 1 x teaspoon in water or freshly pressed juice any time of the evening before bed. 

Build my Regimen

When to use:

Use in AM and PM

Good for:

24 months after opening

Stability:

Shelf Stable & Refrigeration
Key benefits
Strengthen Immunity

Modulate immune responses, reduce risk of infection, improve gut barrier function and form a natural defence against pathogens, which require a healthy biodiversity of good bacteria.

Enhance Digestive Health

Improve digestion, absorption and nutritional support to every living cell with multiple, beneficial strains of Human Probiotic Isolates HPI™, indigenous to the human GI tract.

Enhance Hydration

Sodium and Calcium Chlorides maintain balanced hydration and reduce symptoms of cramping and stiffness, from the small intestine to the top of your shoulders.

Reduce Anxiety & Burnout

Essential Minerals support brain-function, and mental wellbeing, by improving serotonin production, relieving anxiety and tension, and improving overall mood and quality of sleep.
Why we are different
Brand Differences
Progurt
Leading Probiotics
Human Probiotic Isolates HPI®
1 Trillion CFU Capability
Proprietary Dual® Delivery Technology
Broad Spectrum Formulation
Some
Multi-Species Formulation
Some
Synergistic, Colonising and Restoring
Some
Missing & Fragile Strains
No Animal / Plant Strains
Stomach Acid & Bile Resistant
Some
Lactose, Soy & Gluten Free
Some
Refrigeration Free & Travel Safe
Used by Medical Professionals
Some
Indigenous, at Birth strains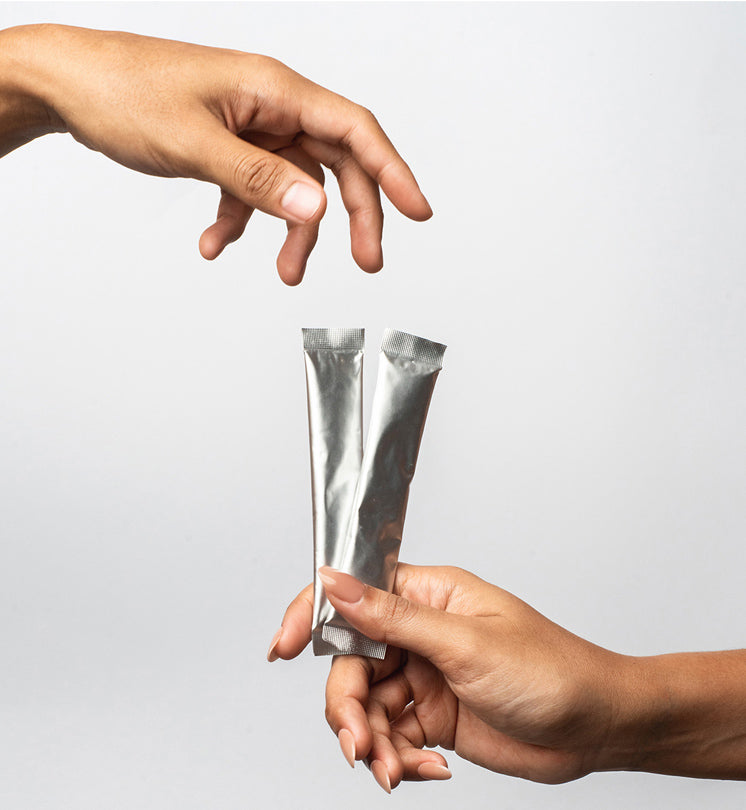 Real people, real stories
100%
would recommend this product
Chrissy R.

Verified Buyer

Health Condition

Food Intolerance,

Constipation

Benefits

Improved Gut Health,

Less/No Bloating,

Improved Digestion,

Overall Improved Health,

Quality of Sleep

The best homemade yoghurt for good health

I have made Progurt yogurt for well over 8 years. Always yummy and keeps my family so happy and healthy!

Health Condition

Cramping,

Food Intolerance,

Bloating,

Indigestion,

IBS

Benefits

Less/No Cramps,

Less/No Bloating,

Overall Improved Health

Expensive but worth it

I bought this product for my mother who has a history of stomach issues and now has bowel cancer. She loves this product (so does her cat), and finds the process of making the yoghurt very rewarding. Since she started on this product, it seems like her whole demeaner has changed for the better. It will be interesting to see how she fares through radiation therapy and chemo - we are hoping this product may alleviate some of the side effects.

Great Product!

I have been using progurt for months and have noticed a significant difference in my overall health and wellbeing. I highly recommend it to anyone who is interested in enhancing their gut health.

Absolutely life changing!!

I am so incredibly pleased with the results I and my family are seeing with Progurt, it has truly been like a miracle for all of us. My toddler daughter had major food allergies, body rashes, and a weakened immune system, and has suffered with colic and digestive issues since birth. She was fussy and reactive constantly, and I was beside myself with what to do. I went to doctors, allergists, naturopaths...you name it. Nothing was helping, it was getting worse in fact. I gave her progrut for 1 week, and within that time her rashes completely disappeared, her temperment went from anxious and reactive all the time to calm, joyful, and so much more grounded and comfortable in her body. Whatever she was needing, the probiotics helped her body to receive it and heal at last. I can't tell you how grateful I am for her getting better and finally being happy, it is the greatest blessing yet in her short life!! And for myself, I also feel fantastic since being on the yogurt. My energy, mood, digestion... everything has improved drastically. I know this sounds all too good to be true, and I can hardly believe it myself...but this stuff has been so healing for our family, and we are totally sold on the importance of healthy gut flora and a balanced microbiome. We have now experienced the results and I hope so many more people find out about this product and use it. So many children suffer from improper gut flora because of antibiotics or for many other reasons...this product is finally…

Amazing

Like so many others I have been through every protocol, drug and nutrient(including probiotics) that was supposed to help morgellons, lyme, night sweats, cold extremities, malabsorbtion of nutrients, pernicious anenia, etc... And had always wondered what was the missing piece.

Then found Robert Beson and Progurt, through the time that Robert took to teach me about the gut, human flora, salt and electrolytes I finally understand why all that stuff I tried and spent a TON of money on Just could not possibly work if my gut was messed up and not processing correctly.

I took the tsp of salt in warm water morning and night while waiting for my first order to arrive and the differences i felt on that alone were astounding Now that I have been on the sachets for three weeks I can say that I have not felt this well physically and mentally for 6 years and am so looking forward to how I will feel in 6 months and then a year.

I do not yet have the Progurt Maker but am excited to receive that also so I can utilize benefits from both the sachets and the Progurt.

Thank you to Robert and His company for the care, integrity, compassion and time spent with me so that I could learn and understand.

Much love and blessings

Julia
Reviews Loaded
Reviews Added
Looking for something else?